Looking out over your deck as the summer sun rises, you may be thinking about how nice it would be to spend the day outside, lounging and playing in the heat. However, we all know the reality of the Calgary summer is that bugs, extreme heat and unpredictable weather get in the way of the best laid outdoor plans. This, therefore, may be the year that you convert your deck into something that provides protection against these factors, allowing you to fully live your best summer life. The following are some simple deck ideas to convert your old deck into a summer oasis.
Patio Cover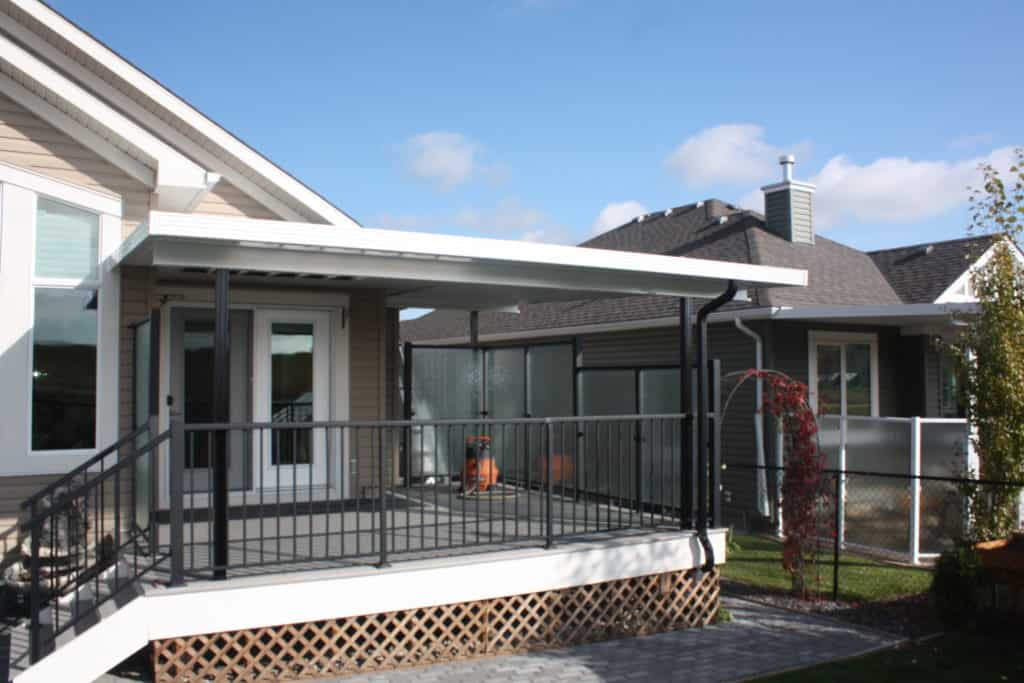 The first of many backyard deck ideas is to install a free standing patio cover. This structure screws into footplates on your deck and provides simple overhead shade. Roofing can be made from plastic, metal or fabric to suit your needs, and it's one of the quickest and easiest deck ideas to install due to its lightweight construction.
Hybrid Patio Cover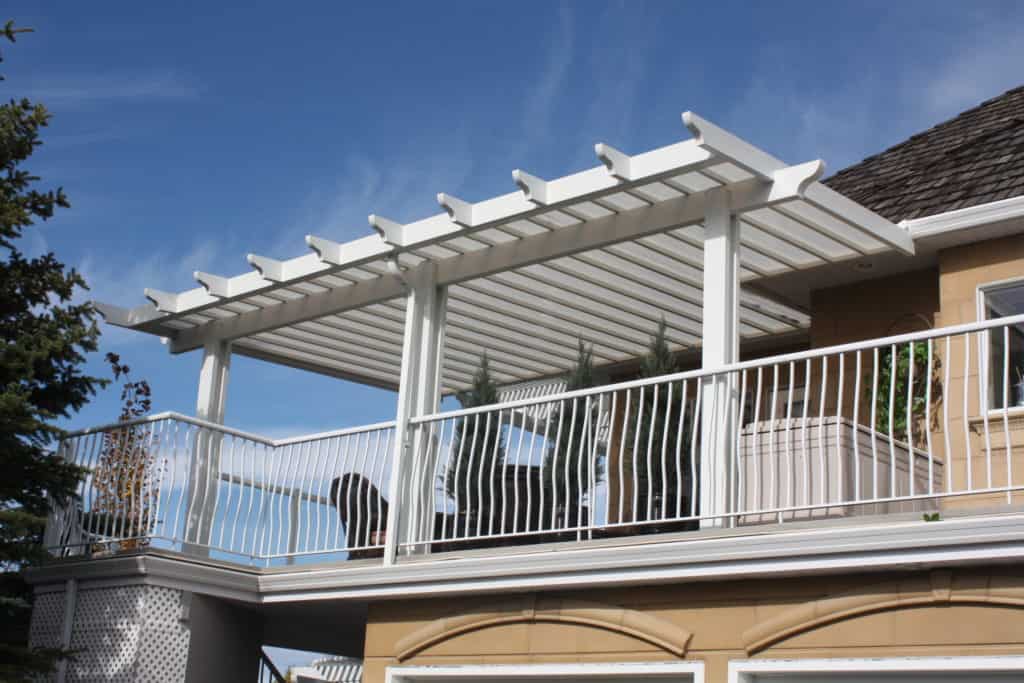 If you want a bit more flexibility in your deck ideas, a hybrid patio cover gives you both the solid roof of a patio cover combined with the more traditional lattice structure associated with pergolas. This hybridization gives you total control over the amount shade and light that your outdoor space will get. You get all sorts of decisions to make, from the size of the lattice to the materials of the hybrid patio cover frame, all of which means this is one of the most customizable deck ideas.
3-Season Sunroom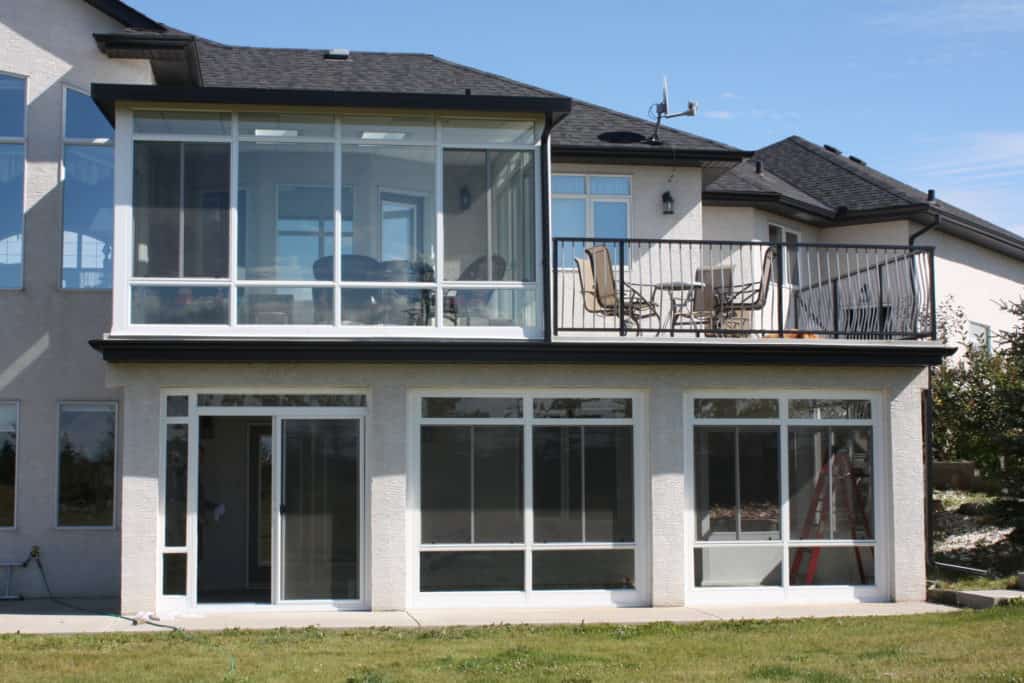 A 3-season sunroom is a perfect plan for using the bountiful Calgary sunshine to heat your new room. The sunroom sits over your existing deck with solid walls and roof just like an extension of your home. What makes it 3-season is that it is entirely reliant on its heat-retaining properties for warmth, but you get plenty of this with the big windows that give you the best views of the garden.
4-Season Sunroom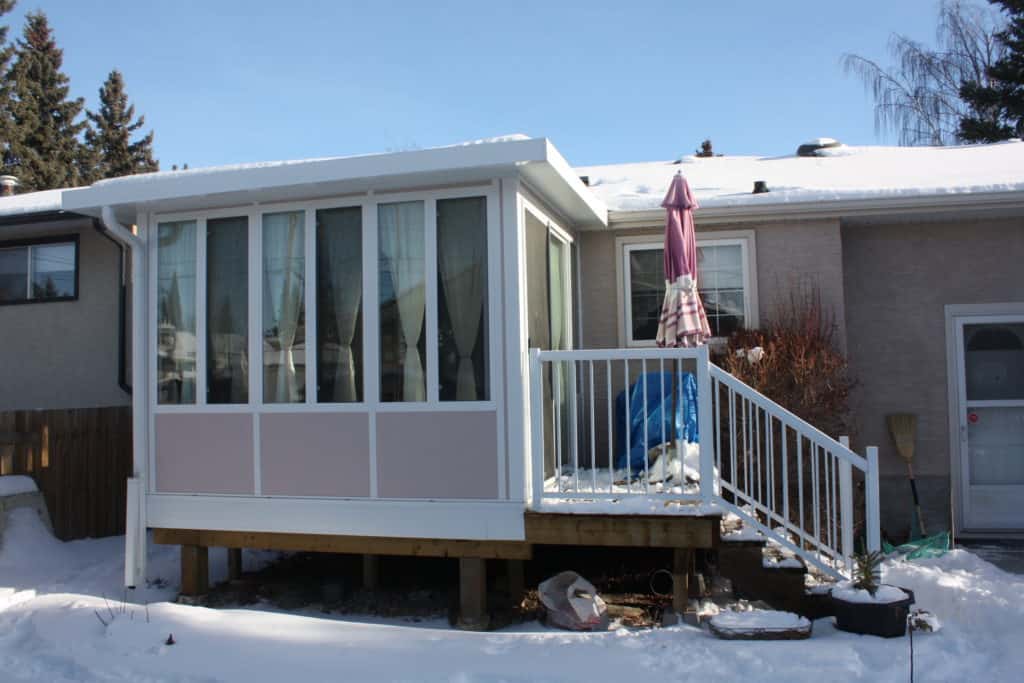 If having an extra room that you can use year round sounds like one of the best deck ideas you've heard, an all-season or 4-season sunroom will be ideal. Like the 3-season sunroom, it sits on top of your deck and gives you great views without the bugs or the heat. It goes one better by attaching to your home's HVAC system so you can sit in there throughout the winter months too.
Screen Room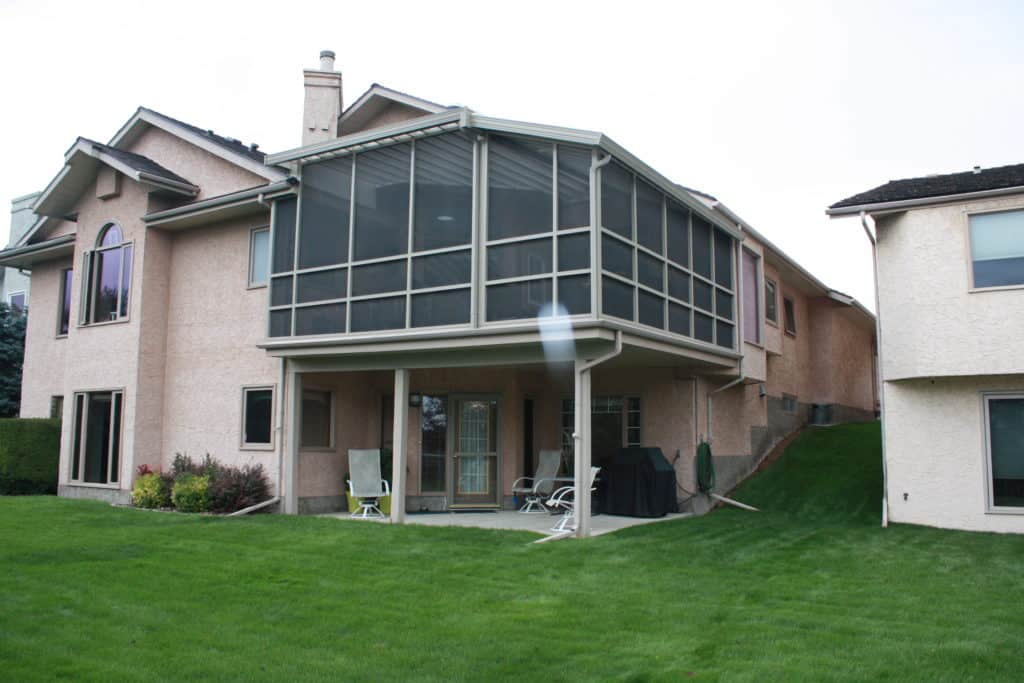 When you're looking for second story deck ideas, a screen room may be a great solution. It's a simple structure; post and beam walls and ceiling, but with enormous screens instead windows. You'll get the heat and views of the garden that you're looking for in summer without the bugs or UV radiation. Screen rooms are lightweight constructions, making them ideal for second story installations.
Whichever of these simple deck ideas you choose, you'll be making an investment not only in your property value, but also in your family. The addition of an extra room will give you all much more space, as well as giving you a new place for entertaining, relaxing and creating new memories.